5 ways to outshine wrapping paper!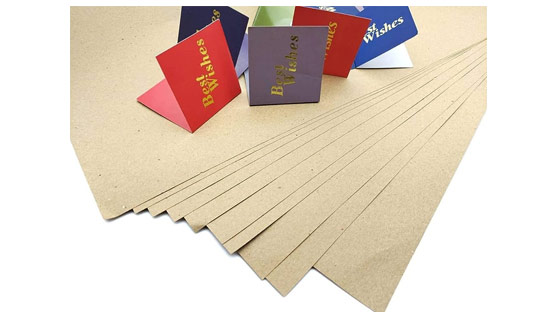 5 Ways To Outshine Wrapping Paper!
If you still believe that you need to go from store to store to buy gifts to celebrate birthdays, anniversaries, or small victories of your friends and family, then keep reading on…
We often find ourselves in the position of having to give a gift to someone and the thought creeps in - What if my gift is unlikeable or fails to connect with the person. It is natural to be concerned about whether the chosen gift will resonate with the recipient or not. However, it is essential to bear in mind that gift giving is a thoughtful gesture to convey appreciation, love and gratitude. Yet, we usually end up choosing gifts such as flowers, wine bottles, chocolates or books only to realise that it may not resonate with the recipient. Moreover, with a growing number of options in the market, it has gotten even more difficult to choose the right gift.
Considering the usefulness of the gift and whether the recipient currently requires it is a wise approach. While it can be tempting to buy a gift that you think is cool or interesting, if it's not something the recipient can use or enjoy immediately, it might not be the best choice. Hence, if you want to increase the chances that the recipient will enjoy the gift, consider selecting something that matches their interests, hobbies, or tastes. However, if you are still uncertain over the choice, this is where gift cards step in and provide a solution.
These days, the convenience of a gift card has simplified the act of giving. Sharing one with a special person can instantly bring them joy and glee. Gift cards also help loved ones who are burdened with huge expenditure on celebrations. This way, you don't buy the person something they may not need, but instead, you give them the power to buy something of their choice. In evolved circles it is also considered more elegant to give a gift card instead of cash.
Apart from simplifying the gift options, a gift card can be a great option for both the giver and receiver for various reasons. Here are five reasons why you should consider gift cards:
Convenience: Gift cards are easy to purchase and can be found in various stores and with online retailers. You can even buy them at grocery stores, salons, bookstores, and other places that sell gift cards.
Flexibility: Gift cards offer the recipient the flexibility to choose the exact item they want or need. They can use it for a one item purchase or multiple purchases depending on the amount available.
Budgeting: Gift cards can help you to set a budget for gift-giving occasions. By choosing a gift card with a specific value, you can stick to your budget and avoid overspending.
Security: Most gift cards are typically more secure than cash since they can be replaced if lost or stolen, and many gift cards now offer fraud protection.
Personalisation: Many retailers now offer personalised gift cards that can be customised with a note or message. Some gift cards even offer the option to upload a photograph for an extra personal touch.
Overall, gift cards are a convenient, flexible and secure option for gifting during occasions. There are several types of gift cards available in the Indian market. While typically gift cards are useful in their ways, donation gift cards like the 'Sparkle Gift Card' offer a unique and meaningful way to combine the act of gift-giving with charitable contributions. This gift card not only provides a thoughtful and versatile present for the recipient but also contributes to charitable causes, making it a win-win situation for all parties involved.
The Sparkle Gift Card addresses the common challenge of selecting a suitable gift for someone, especially when their preferences and needs might not be well-known. By allowing the recipient to choose a charity they care about, these gift cards add a personal touch to the gift while also promoting a positive impact on society. This is particularly relevant in a world where many people are already fortunate enough and have access to a wide range of material possessions.
Additionally, the fact that the entire gifted amount is directed towards the chosen charity or all charities without any breakage or loss of funds, makes this kind of gift card even more appealing. Traditional gift cards might go unused or have a portion of their value lost due to expiration dates or other constraints. With Sparkle Gift Cards, the full amount goes towards making a difference.
It's worth noting that these charity gift cards not only benefit and support charitable organizations that rely on donations to carry out their essential work, they also give the gift card recipients and givers a sense of satisfaction and happiness because the money spent has been put to good use.
Ultimately, the act of giving is indeed a significant and fulfilling experience. Charity gift cards add an extra layer of thoughtfulness and meaning by allowing individuals to contribute to causes they care about, reflecting their values and making a positive impact on the world.