Add a little bit of Sparkle in everybody's life!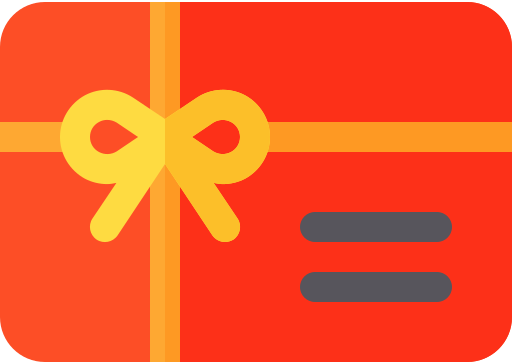 We are all getting ready for Diwali - the beautiful festival of lights. This Diwali we have Sparkle Gift Cards. An idea that has the potential to change the world. An idea whose time has come. An idea that will make a difference to the receiver, the giver and the final beneficiary.
We have created a new category of gifting to solve the problem of dilemma that we all go through when it comes to gifting. We have launched a new consumer product to democratise giving. In the process we aim to make social impact a way of life in an innovative way. We count on you to help spread the word and make Sparkle Gift Card a habit and your preferred choice for gifting loved ones.
The entire concept is rooted in being not-for-profit. We have created a separate entity under Section 8 of The Indian Companies Act to bring this idea to life. There are partnerships with ten NGOs (Pool A) in the first phase. We wil review this list in due course and find ways to include more NGOs in Pool B as we scale up in future. There is a flagship product of a physical gift card that one can purchase online at sparklegiftcards.com and eventually this will be available at several retail outlets of leading brands. These are available in three denominations – INR 2000 (blue), INR 5000 (green) and INR 10,000 (red). There is also a corporate bundle available of a minimum of 200 cards of INR 1000 or 400 cards of INR 2000.
Before Diwali we will also launch the Sparkle Gift e-Card. This offering allows the buyer to choose any amount between Rs 2000 and Rs 20000 (in multiples of 100) to send to anyone anywhere in the world. As long as the buyer is an Indian citizen, using funds from an Indian bank account or credit card, it is good to go.

Once an individual purchases the Sparkle Gift Card either to do a good deed or to gift it to someone who has everything a giving cycle sets in motion. The card has no breakage, which means if the amount in the card is not redeemed or assigned within the stipulated period of three weeks the entire amount goes to the NGOs in Pool A. So, noting goes to waste. The physical card has no monetary value. It is merely a proof of purchase and maybe used as a greeting card or a book mark. So, the buyer chooses a card of their choice and gifts it to a recipient for an occasion. The recipient has 21 days from the date of purchase mentioned on the card to visit the website and assign the amount either to one NGO of their choice or to all 10 NGOs. This is done by keying the unique serial number (USN) mentioned on the card. The recipient also has the choice to share this act of giving on social media to inspire others. And the hope is that the receiver pays it forward by purchasing a Sparkle Gift Card to give the host at the next celebration.
We also hope that those of you in organisations that have a retail presence may choose to help stock Sparkle Gift Cards at your stores. For all of you working in any organisation consider making Sparkle Gift Card the gift of choice for birthdays, anniversaries, farewells, festivals and contribute to making our society better. The beneficiary NGOs are inspired by the Sustainable Development Goals and they cover the entire gamut of the world we live in – from supporting the elderly to contributing to child rights, from animal welfare to environment protection and more.
We have also innovated to launch the Card in a Cover - this innovation allows for quick delivery of a card whereby one can generate the Unique Serial Number on their own using the Special Code that is on the Cover. We will write more about that in another blog.
Shortly, we will also have the digital card. This is the soft copy variant of the flagship physical cards that one may choose to send as is or print it and hand over to the recipient. So we have four offering - the flagship physical card, an e-card, the card in a Cover and the digital card.

Together, let's add a little bit of Sparkle to everybody's life. Choose a Sparkle Gift Card today.